A Harvard graduate walked out of her graduation ceremony prior to Attorney General Merrick Garland's commencement address on Sunday.
According to The Hill, Garland urged Harvard University's graduating class to go into public service to combat the ongoing turmoil in the U.S. as he said that "democracy is under threat."
Graduate Emma Heussner shared a video of herself walking out prior to Garland's speech in a tweet and said, "Just walked out of Harvard's graduation because I didn't want to listen to Merrick Garland talk about himself for 30 minutes."
After the tweet went viral and many responded critically, Heussner added yesterday in a reply, "I walked out of my own graduation and somehow you people found a way to get mad about it lmfao touch grass"
just walked out of harvard's graduation because I didn't want to listen to merrick garland talk about himself for 30 minutes pic.twitter.com/av26ok3mCb

— Emma Heussner (@emmaheussner) May 29, 2022
According to her LinkedIn bio, Heussner also is the Director of Social Media & Communications at The Daily Caller.
The remarks by Garland were given to the university's graduating class of 2020 and 2021 after the school held virtual graduations for the class of 2020 and 2021 but also celebrated commencement for these years at the first in-person graduation since the start of the pandemic.
Garland began by describing how early in his career, he dealt with the aftermath of the Oklahoma City bombing but then pivoted to explaining that "There is one particular reason that makes my call to public service especially urgent for your generation. It is an urgency that should move each of you, regardless of the career you choose. It is the urgent need to defend democracy."
"Both at home and abroad, we are seeing the many ways in which democracy is under threat," Garland claimed.
Garland also addressed threats occurring abroad, citing Russia's war in Ukraine but highlighted ones faced in the U.S. including so-called efforts to undermine voting, violence, and Jan. 6.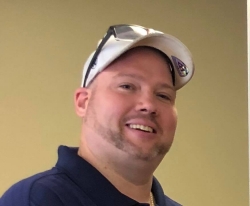 Latest posts by David Caron
(see all)