An interview with 2016 Democratic presidential nominee Hillary Clinton is set to air on NBC's Sunday TODAY with Willie Geist.
Ahead of the airing, excerpts have been released and in the first clip that was released on Wednesday, Clinton admitted that she did not write a concession speech ahead of her election defeat.
"So I didn't, as you know, write a concession speech because even though we had a lot of bumps those last 10 days, I still thought we could pull it out,"Clinton told Geist.
Clinton then pivoted to the unused victory speech that recently went viral after she broke down while reading it during her "Masterclass."
"So I worked on a speech that really was about my journey and had a real emphasis on my mother's life and journey as a way of making it clear that, yes, I would be the first woman president, but I like everybody stood on the shoulders and lived the lives and experiences of those who came before us," Clinton explained.
The clip was aired during "POPstart Today" and the hosts all acted like it was stunning and brave, which could be why some are thinking that she might be running for president again.
In an exerpt that was released today, Clinton asserts that Donald Trump running for president again in 2024 could have a negative impact on the country.
"If I were a betting person right now, I'd say Trump is going to run again, but I want people to understand that this is a make-or-break point," Clinton stattes in the clip.
Clinton then asked, with no sense of irony, "Are we going to give in to all these lies and this disinformation and this organized effort to undermine our rule of law and our institutions, or are we going to stand up to it?"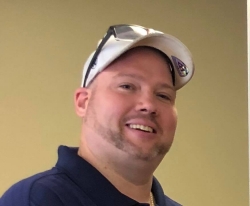 Latest posts by David Caron
(see all)