MSNBC's Al Sharpton has inserted himself into Brittney Griner's situation in Russia, where she is being held after being arrested on drug charges at a Moscow-area airport.
During an appearance on "Morning Joe," Sharpton announced that he wants Joe Biden to help him visit her in Russia.
Sharpton declared, "It's my intention to be in Russia next week."
"And I hope the White House will help to make it possible for me to do a clergy visit to let her know of the support and to let her know that her family and everyone is concerned about her and pray with her," Sharpton added.
Sharpton said he has spoken to Griner's wife and father and that they are concerned that she's not been a priority for the Biden White House.
Griner is facing a punishment of up to 10 years in prison for the alleged crime if convicted and her trial recently began.
Sharpton pointed out, "And you must remember as her wife has told me, she's in a prison where most of the people can't even talk English."
"She can't even communicate with the people that run the prison. She's in a Russian jail," Sharpton explained.
Sharpton insisted, "This is atrocious at best. We don't even know if she's even remotely guilty of what they're saying. Is she being used as some political tool for Putin? We don't know. Which is why we want to go."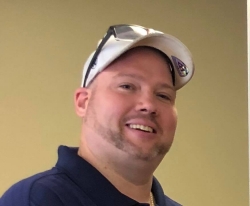 Latest posts by David Caron
(see all)