Over the weekend, President Joe Biden snapped at a reporter over a question about payments to illegal immigrant families that were allegedly separated under the Trump Administration.
Because of that response, Fox News' Peter Doocy was well within his right to ask deputy press secretary Karine Jean-Pierre about the situation again at yesterday's White House press briefing.
Nevertheless, Jean-Pierre appeared frustrated that Doocy was asking new questions about what the plan is moving forward and dodged the question ultimately, referring him to the DOJ.
Doocy wondered, "Now that the president is on the record as of Saturday supporting compensation for illegal immigrants who were separated from family at the border, who counts as separated?"
"If somebody was separated for just a few hours or a few days, would they be eligible to settle a suit and get this payment from the DOJ?" Doocy proposed.
Jean-Pierre responded, "So Peter, I will direct you to the Department of Justice for any specifics on that. We have, you have asked us this question and I have answered it and I will direct you to the Department of Justice on any specifics."
Additionally, Jean-Pierre made a hand gesture while responding where it appeared that she was swatting him away.
Undeterred, Doocy continued, "But the president went into great detail though about the policy, so if he can answer it… I just, I'm curious."
Doocy then explained, "Going back to 2018 some illegal immigrants were given a choice, get deported alone or get deported with their kids."
"If somebody chose to be separated, chose to go back by themselves without their family, would they be eligible to settle one of these lawsuits?" Doocy asked.
Jean-Pierre obviously had no answer for what the plan is and again dodged the question by responding, "Peter, I'm gonna refer you to the Department of Justice, I don't have any more to say, I'm gonna move on, okay?"
November 8, 2021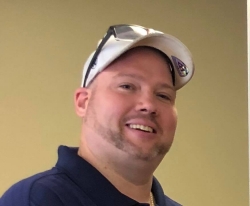 Latest posts by David Caron
(see all)