It has been reported that CNN's President Jeff Zucker sent out a memo yesterday announcing a closure of its U.S. offices to all nonessential employees due to the latest COVID-19 case surge.
In the memo, Zucker said that only employees who must work onsite will be allowed in U.S. offices and must be masked up.
"We are doing this out of an abundance of caution and it will also protect those who will be in the office by minimizing the number of people who are there," Zucker added in the memo.
Brian Stelter insisted in a tweet about the decision that CNN was not the only company making such a move and said, "Like other major media companies, CNN is making changes due to the new Covid surge."
"Back to 2020 protocols, essentially," Stelter, host of "Reliable Sources," admitted.
Twitter user Matt Boyle responded to Stelter, "So basically, back to no more in studio hits for guests and show staff who can remotely work doing their job remotely instead of in studio."
"That's right," Stelter responded.
That's right

— Brian Stelter (@brianstelter) December 19, 2021
Conservative Twitter user "ProudArmyBrat" mocked the news in a tweet where she noted, "Zucker has a 'zero-tolerance policy' so all employees are vaxed."
"They need to just shut down permanently," she suggested.
CNN is now closing offices, & only keeping "essential personnel" because of a "high surge" of c0vid cases. Zucker has a "zero-tolerance policy" so all employees are vaxed.
They need to just shut down permanently. 😂

— 🇺🇸ProudArmyBrat (@leslibless) December 19, 2021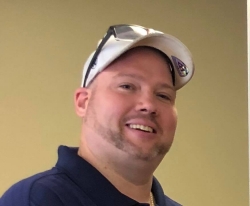 Latest posts by David Caron
(see all)