Fox News' Jesse Watters announced on his show last night that after the last two months, they were trying to get to the bottom of Paul Pelosi's DUI.
Watters noted that Pelosi's case was heard in court yesterday and came first despite the fact that it was in alphabetical order.
After playing a clip of the Napa County DA Allison Haley discussing Pelosi's case, Watters noted that they had to threaten to sue to get the mugshot.
"Getting Pelosi's mugshot was just the start of the coverup," Watters explained.
Watters then reported that the judge in the case is "political."
"The night before his hearing, the original judge just vanished and was mysteriously replaced with this Democrat judge, Monique Langhorne, who never tried a criminal case in her entire career, who also just happens to rub elbows with Gavin Newsome and took campaign donations from Ally and other prosecutors."
Haley responded to a question about the campaign donation by downplaying it and saying that it was "$100 in 2018."
Watters shot back in his monologue that "$100 is a lot of money for a county judge" because "it's not like you know a presidential primary."
Haley also claimed that the California Highway Patrol can release the dashcam footage at any time from the incident and that it wasn't up to her.
Watters shared the contact information for the California Highway Patrol Commissioner Amanda Ray and asked, "What's it going to be commish?"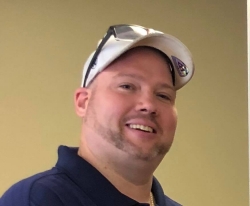 Latest posts by David Caron
(see all)