We reported earlier on the newsletter that NPR released regarding the Hunter Biden laptop scandal that began as a New York Post article getting partially censored and calling it "not really a story."
Republican Ohio House Rep. and ranking member of the Judiciary Committee Jim Jordan retweeted the tweet from NPR and called out their hypocrisy versus the now debunked "Steele Dossier."
Jordan said, "NPR covered the fake Steele Dossier. But won't cover the real Hunter Biden emails. 'Journalism.'"
NPR covered the fake Steele Dossier.

But won't cover the real Hunter Biden emails.

"Journalism." https://t.co/K4b4r1UUAf

— Rep. Jim Jordan (@Jim_Jordan) October 22, 2020
For example, in October of 2017, they even tried to indict a conservative news outlet by running a story that the conservative news website The Washington Free Beacon said during the 2016 campaign it first hired the firm that later produced a dossier of unsubstantiated information about Donald Trump's Russia ties.
In January 2018, they released a podcast with journalist and author Luke Harding, who writes for The Guardian, where he said, "what Steele described as a kind of conspiracy going back a long way – at least five years – a transactional relationship where Trump was passing information – or people around him were passing information – to Moscow about Russian oligarchs living in the United States."
NPR, even ran a story titled "What You Need To Know About The Russia Investigations: The Dossier" in April 2018. They again mention The Washington Free Beacon as being the initial source and this time they say that NPR has not detailed the contents because it remains partly unverified.
That article adds that the FBI has substantiated at least some of the material but there are no public details as to how much or which aspects — nor which aspects have been debunked.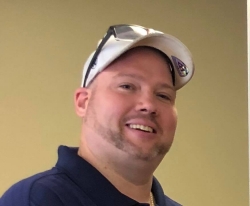 Latest posts by David Caron
(see all)