It seems that a cultural battle that has been brewing for quite some time now is finally coming to a head as discussion explodes about being "woke," especially in regards to Democrats.
Catalysts appear to be the recent fight over Build Back Better legislation, the November election results, and the Kyle Rittenhouse trial.
U.S. House Rep Jim Jordan recently weighed in with a tweet that summed up the thoughts of many on the right in regards to the situation.
"For Democrats, being 'woke' is more important than having common sense," Jordan explained.
For Democrats, being "woke" is more important than having common sense.

— Rep. Jim Jordan (@Jim_Jordan) November 12, 2021
A recent article published in The Hill was titled, "'Woke' discussion simmers for Democrats" and began by referencing the recent election results and veteran Democratic strategist James Carville's reaction to them.
Carville blamed "wokeness" for the loss of the Virginia governor's mansion, which Democrats had held since 2014, and his side argued that the party has lurched too far to the left, and that it is now being defined by GOP attacks on "woke" ideas that aren't popular with much of the country.
While there was a push when former President Trump was in office for Republicans to distance themselves from "white supremacy," critics within the party now say Democrats haven't done enough to distance itself from slogans like "defund the police."
Very few Democrats support that idea, though many want police reform, the article claimed, although as they said, many Democrats certainly give the appearance that they will defund them wherever they can get away with it.
Of course, these policy failures are having real-world implications as homicide rates soar.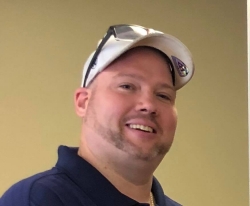 Latest posts by David Caron
(see all)