U.S. House Rep Jim Jordan (R-OH) didn't hold back today and lectured U.S. House Rep Jerry Nadler (D-NY) for failing to start a judiciary committee hearing on time, which caused a Republican witness to miss the hearing.
A clip that was shared by The Hill shows Nadler beginning the hearing by apologizing to witnesses for the delay and thanking them for staying with them.
Nadler then attempts to continue the hearing but Jordan interrupts to speak and tells Nadler, "Our witness was unable to stay and frankly if we'd have started this committee on time, we would have gotten to hear from her, she was doing an amazing job."
"It started two hours late and then the Democrats add votes during the vote series that weren't scheduled and now we have no witness," Jordan continued exasperatedly.
Nadler replied, "Well, you're staff indicated that was fine at the time."
"Indicated what was fine at the time? You starting the committee two hours late?" Jordan wondered
Nadler responded, "Yes, we had a Democratic caucus and we informed your staff and they indicated it was fine."
"I'm not aware of any indication to that effect at all, all I know is our witness can't be here, she had family commitments she had to get back home for," Jordan shot back.
Nadler continued to dismiss Jordan and again apologized but pointed out that there were still "three witnesses" there.
"The point is, when you schedule a hearing, it's not the Republican's fault or the Republican invited witnesses' fault that you guys don't have the votes for this package that's going to harm this country, that's not our problem, now we don't have a witness," Jordan lectured further.
Nadler insisted, ultimately, that he had no choice and that there was no other time to hold the hearing so he was going to continue, much to Jordan's dismay.
WATCH: Jim Jordan gets ticked off at Jerry Nadler during a House Judiciary hearing after a two-hour delay to start the hearing and nearly five-hour recess forced the Republican witness to excuse herself. pic.twitter.com/wfOPATjugO

— The Hill (@thehill) November 5, 2021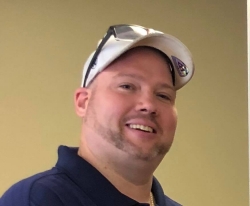 Latest posts by David Caron
(see all)