U.S. House Rep Jim Jordan (R-OH) appeared on Fox News today on "The Story" with Martha MacCallum and said that he believes U.S. House Rep. Liz Cheney (R-WY) will soon be voted out of her leadership position in the House.
Three months ago, House Republicans voted overwhelmingly to retain Cheney as their No. 3 leader, despite a reported 30 of them speaking out against her in a closed door meeting after she voted in January to impeach then-President Donald Trump.
Since then, Cheney has continued to speak out against Trump and essentially a strong majority of Republicans time and again, while not ruling out a run for president, despite being unlikely to retain her seat in a potential primary next year.
"Well, it's tough to be the spokesperson for your party, for your conference when you disagree with where 90% of the party and the conference is," Jordan began in a video he shared.
Based on that, Jordan continued, "So I do think there is going to be a change, you know I was for making a change three months ago, there was a vote and that didn't prevail."
"Since that time, I've said that we should be focused on the crazy things that the Democrats are doing, all their left wing agenda and their spending and so forth," Jordan explained.
Jordan concluded, "Unfortunately our conference chair wants to continue to talk about things that are not, I think, in the best interest of the party, of the best interest of the conference so I do think there will be another vote and the outcome will be different,"
MacCallum then suggested, "Do you think Elise Stefanik is someone who would be favored for that job?"
Jordan replied, "Sure… I think she'd do a fine job."
May 4, 2021
It was reported earlier by multiple sources that Rep. Stefanik (R-NY) has emerged as a viable alternative for the No. 3 Republican leadership post should Cheney get ousted by her colleagues as soon as next week.
Stefanik has been supportive of Trump and recently joined him in endorsing Texas Republican Susan Wright, who is running for a House seat to replace her husband, who passed away after being re-elected.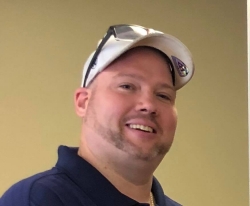 Latest posts by David Caron
(see all)