U.S. House Rep Jim Jordan (R-OH) today spoke out against various ploys that Democrats have come up with recently as they appear to be growing desperate to provide Americans with relief from inflation and soaring gas prices.
Jordan believes that the proposals are not likely to help at all and said that he believes there is only one way to fix the problem.
"Free gas cards won't work. Stimulus checks won't work. Want to bring down gas prices? Open up American drilling," Jordan declared in a tweet.
Free gas cards won't work.

Stimulus checks won't work.

Want to bring down gas prices? Open up American drilling.

— Rep. Jim Jordan (@Jim_Jordan) March 25, 2022
According to Newsweek, a trio of Democratic House reps proposed a bill last week that would introduce a new national stimulus payment aimed at offsetting the escalated price of gasoline.
Not only that but California Gov. Gavin Newsom (D) wants to give residents of his state a $400 gas card for each vehicle registered in their name, with a cap of two per person.
Nonpartisan expert with GasBuddy Patrick De Haan believes that gas cards are a terrible idea as well.
Yesterday, De Haan declared in a tweet, "If inflation isn't high enough already, throw gas cards at everyone and watch what happens."
"I, along with most other Americans, hate the high price of gasoline, but giving out gas cards and tax holidays is akin to handing a bottle of Jack Daniels to someone that's already drunk. It enables high prices and high demand," De Haan continued in another tweet.
De Haan didn't stop there as he issued an additional tweet where he said, "Governments- both sides- must let free markets reign and STOP trying to lasso markets- they create more damage in the process. Why do you think it's this bad already? LET FREE MARKETS REIGN."
In a tweet where he shared an article about Newsom's plan, De Haan reported, "Newsom wants to swell California gasoline demand at a time of refinery challenges and high prices."
"This will end badly. Politicians must resist the urge to get in the middle of markets and let it run its course," De Haan explained.
Newsom wants to swell California gasoline demand at a time of refinery challenges and high prices. This will end badly. Politicians must resist the urge to get in the middle of markets and let it run its course. https://t.co/xfshpe3bfn

— Patrick De Haan ⛽️📊 (@GasBuddyGuy) March 24, 2022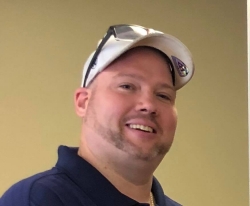 Latest posts by David Caron
(see all)