Republican House Rep and ranking member on the Judiciary Committee Jim Jordan appeared earlier tonight on Fox News' The Story with Martha MacCallum and talked about the latest developments regarding the Hunter Biden laptop story.
He listed off "four points" that he said are "pretty solid facts" that the story isn't Russian disinformation. "If that isn't kind of overwhelming evidence, I don't know what is," he exclaimed.
October 20, 2020
The four points that Jordan outlined are: "The Director of National Intelligence says it's not Russian disinformation, the FBI now says this is not Russian disinformation, our staff on the Judiciary Committee has talked to individuals over the weekend who say this is not Russian disinformation, the Bidens have not denied that this is their laptop, and Mike Emanuel knows it's their laptop because he has the drop slip that Hunter Biden signed when he left the laptop at the place in Delaware."
Emanuel released a report yesterday that said, documents obtained by Fox News appear to show Hunter Biden's signature on paperwork from the Delaware computer repair shop where the former vice president's son reportedly dropped off a laptop that included emails related to his overseas business dealings.
Earlier, Jordan tweeted out, "If Joe Biden were an average government employee, he wouldn't be able to get a security clearance. His son's foreign contacts and business deals are too compromising."
"Don't forget Hunter Biden's shady dealings: Was paid $83,333 a month by a Ukrainian company to be a 'ceremonial figure.' Set up business deals with oligarchs and foreign companies while flying on Air Force 2. Set aside equity in a Chinese energy company for his dad," he added.
Don't forget Hunter Biden's shady dealings:

-Was paid $83,333 a month by a Ukrainian company to be a "ceremonial figure."

-Set up business deals with oligarchs and foreign companies while flying on Air Force 2.

-Set aside equity in a Chinese energy company for his dad.

— Rep. Jim Jordan (@Jim_Jordan) October 20, 2020
Prior to that, Jordan brought up the Russiagate investigation, saying, "The same people who said the fake Steele Dossier was real are now saying the real Biden laptop is fake. Interesting how that works."
The same people who said the fake Steele Dossier was real are now saying the real Biden laptop is fake.

Interesting how that works.

— Rep. Jim Jordan (@Jim_Jordan) October 20, 2020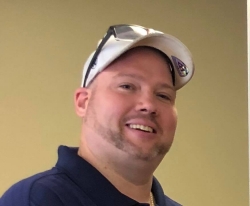 Latest posts by David Caron
(see all)