"Fox Across America" host Jimmy Failla delivered a brutal takedown after a report that Kamala Harris' speechwriter is departing.
POLITICO reported yesterday that according to two people familiar with the matter, Harris' director of speechwriting, Meghan Groob, is leaving the office less than four months into the job.
Groob was hired in April after Harris' first chief speechwriter, Kate Childs Graham, left at the end of February, POLITICO noted.
Previously, Groob had worked as a speechwriter for Bill Gates and as an editorial director at Gates Ventures.
In a viral tweet, Failla reported that "Kamala Harris' speech writer is leaving after 4 months on the gig."
"Apparently she's gotta get going to where she's gotta go because it's time to keep doing what she's been doing and that time is everyday," Failla explained.
As Breitbart recently reported, Harris struggled with her words once again while addressing transportation issues at the American Rescue Plan Workforce Development Summit on Wednesday.
Harris said, "Together, we are investing in training programs and apprenticeships that give workers the skills they need to take on the jobs with better wages and better benefits, in particular, workers from underrepresented background."
"Together, we are expanding access to transportation.  It seems like maybe it's a small issue; it's a big issue," Harris continued.
Harris then said, "You need to get to go and need to be able to get where you need to go to do the work and get home."
Kamala Harris' speech writer is leaving after 4 months on the gig. Apparently she's gotta get going to where she's gotta go because it's time to keep doing what she's been doing and that time is everyday.

— Jimmy Failla (@jimmyfailla) July 15, 2022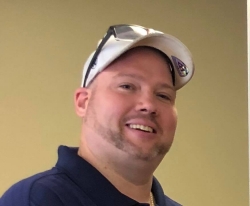 Latest posts by David Caron
(see all)