According to a number of media news outlets, the debate tonight will have a different feel from last night's debate, which focused on health care. Joe Biden is the headliner and with his lead growing once again, the other candidates will need to find a way to stifle his momentum.
According to Jonathan Allen with NBC News, his poll numbers "may or may not be a sign that more Democrats are responding to Trump by flocking to Biden, a white male establishment candidate." Nevertheless, other candidates are showing signs of strength as well, and as highlighted here, it is expected that Biden will need a strong showing to stay on top.
SEE TWEET FROM @jonallendc BELOW:
Charles Barkley attended last night's debate and came away saying "politicians take black people for granted." Astead Herndon with the New York Times believes they will be the focus of tonight's debate.
SEE TWEET FROM @AsteadWesley BELOW:
Biden, for his part, promises to be less polite at tonight's debate. What that will look like remains to be seen.
SEE TWEET FROM @WSJ BELOW:
Either way, regardless of tonight's direction, Democrat voters can expect the New York Times to be there to help them to understand the debates, a theme that they have been pushing and advertising on Twitter.
SEE TWEET FROM @nytpolitics BELOW:
SEE SPONSORED AD IMAGE FROM TWITTER BELOW: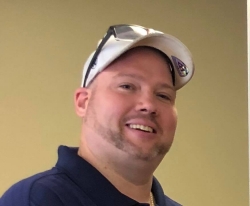 Latest posts by David Caron
(see all)