Joe Biden held a press conference tonight where he attempted to declare victory to the American people following the Electoral College meeting today and submitting their votes.
As the Gateway Pundit noted, Biden coughed his way through the press conference seemingly struggling to get through the beginning of his speech, repeatedly coughing and clearing his throat, with the coughing getting progressively worse as the speech went on.
Multiple times Biden even had to cover his mouth with his fist during a cough and say, "excuse me" while his voice crackled during other parts of the speech.
A question was attempted by at least one member of the press after the speech, but Biden refused to answer them and was led away by his wife, Jill Biden.
CBS News anchor Norah O'Donnell appeared unfazed by the sickness and feebleness of the man who is slated to become the next president as she offered a resounding approval of his speech.
O'Donnell claimed that Biden offered "a full defense of Democracy, also the legitimacy of the election, with the Electoral College today granting him 306 electoral votes."
"Probably the most vigorous denunciation of President Trump and others attacks on the legitimacy of this election," O'Donnell added.
Anti-Trump Twitter user Leona Lioness attempted to put any criticism of the coughing back on Trump supporters and said, "In the trump world, it appears that Biden's cough has become the new Obama Tan suit of scandals."
In the trump world, it appears that Biden's cough has become the new Obama Tan suit of scandals.

— Leona Lioness (@LeonaLioness6) December 15, 2020
White House Press Secretary Kayleigh McEnany hit back at Biden's message and said that he "should not ever utter the words "unprecedented assault on democracy."
McEnany then listed three things done that she believes "was an 'assault on democracy' – THREE YEAR fake Russia investigation, BASELESS impeachment, RIGGING election with mass mail-in voting w/ no safeguards."
She exclaimed, "This is a DIVISIVE speech!"
Joe Biden should not ever utter the words "unprecedented assault on democracy."

THIS was an "assault on democracy" ⬇️

❌ THREE YEAR fake Russia investigation

❌ BASELESS impeachment

❌ RIGGING election with mass mail-in voting w/ no safeguards

This is a DIVISIVE speech!

— Kayleigh McEnany (@kayleighmcenany) December 15, 2020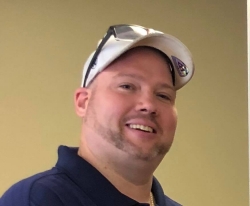 Latest posts by David Caron
(see all)