Liberals were furious after the Supreme Court struck down Joe Biden's workplace vaccine or test mandate yesterday.
None were more upset apparently than MSNBC's Joy Reid who, last night, accused the Supreme Court, inexplicably, of "Siding with the virus" with the ruling.
The Supreme Court did uphold the mandate on healthcare workers, which Reid noted and she also reported on steps that Biden is taking to supposedly combat the virus.
Reid was joined by U.S. House Rep Raul Ruiz (D-CA) and Former U.S. Solicitor General Neal Katyal, who she asked about their opinion on this SCOTUS decision.
Both the guests were also outraged by this and joined in with criticism of the ruling.
Reid then claimed, "I think they're ideologues. I think they're right-wing ideologues I think they're sort of doing sort of a Christian Nationalist version of you know whatever it is the Supreme Court used to do."
After reading off estimates that the Biden administration made of what the mandate might prevent in regards to hospitalizations and cases, Reid then continued with her outrage.
"At this point, Neal, have they not just simply stated by their actions that they are more in favor of right-wing politics, the kind of DeSantis style right-wing politics than they are in favor of saving lives? They don't really care if this causes lots of people to die, clearly," Reid suggested.
Reid then suggested that the six justices who voted against the mandate should instead have right-wing talk radio shows instead.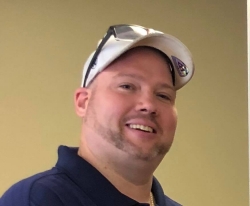 Latest posts by David Caron
(see all)