MSNBC's Joy Reid continues to double down on her rhetoric, despite finishing April with her lowest-rated month ever.
During the month, every single Fox News Channel weekday program, including "FOX & Friends First" which airs from 4-6 a.m. ET, outdrew Reid's show. 
"ReidOut" averaged 1.1 million viewers during the news-heavy month, a 31% decline from April of last year and she also shed 11% of viewers who tuned in last month.
Overall, the left-wing show is down a staggering 51% compared to the show's debut month of July 2020.
Among the advertiser-coveted demographic of adults age 25-54 since the program launched in July 2020, "ReidOut" has also lost 57% of her total audience.
The program finished April with a dismal demo average of only 124,000 viewers.
Not only that, but viewership for the show during April was MSNBC's least-watched month during the weeknight 7 p.m. hour among the critical demo since July 2015. 
As Fox News pointed out, Reid may not have attracted many viewers during the month of April, but she certainly made headlines with a series of outlandish comments.
A column published yesterday in "The ReidOut Blog" is garnishing some attention and is titled, "White Republicans love to mimic Black culture. Why?"
During one part of the column, Reid's blog writer Ja'han Jones suggests that "On top of stealing Black language, Republicans have also tried to steal Black icons."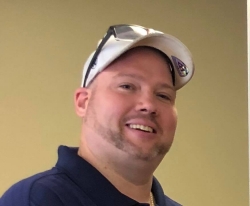 Latest posts by David Caron
(see all)