On Fox News' "Outnumbered" today, co-host Kayleigh McEnany accused Vice President Kamala Harris of being "absent on Afghanistan" due to 2024 presidential ambitions.
An article in the Los Angeles Times today, however, asserted Harris "Has been, at least visually, front and center as President Biden has overseen America's retreat from Afghanistan."
McEnany doesn't see it that way and didn't mince words when it was her turn to speak during a roundtable discussion.
"Why is she absent on Afghanistan? You're right, she's made those statements Emily," McEnany said, referencing co-host Emily Compagno who had stated that Harris' "silence right now is deafening."
"She's absent because she touted 'I was a last person in the room with President Biden when the decision was made to get out of Afghanistan,'" McEnany insisted.
McEnany explained, "She was instrumental in the decision. Her silence means that she does not want to be attached to this crumbling, because, guess what, she wants to be president in three and a half years."
"This is about power and how sick is that, as women as Shannon said, put their babies over fences — how hard of a decision that must be," McEnany added.
Co-host Shannon Bream had began the segment by talking about the desperate plight facing many women in Afghanistan as the Taliban took control and that some were resorting to attempting to hand their babies over the fence to people already inside the airport, who might be able to get out.
It was reported today that Harris, will leave later this week to visit Singapore and Vietnam, which will be her second foreign trip as vice president
As the Los Angeles Times put it, her first trip, to Guatemala and Mexico was marred by an interview with NBC News in which she gave a flip answer about her reluctance to travel to the U.S.-Mexico border to address the migration increase.
According to the news outlet, advisors said Harris will remain engaged in the Afghanistan response while in Southeast Asia.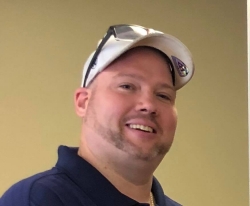 Latest posts by David Caron
(see all)