As we reported yesterday, legendary musician Kid Rock spoke with Fox News's Tucker Carlson in a sit-down interview.
The interview is scheduled to be released tomorrow at 8 pm ET and Carlson aired another clip today in a tweet.
In the clip, Kid Rock describes why he has been a supporter of Trump, which Carlson appears to find incredibly fascinating.
Kid Rock began, "You can see now if you watch a Joe Biden interview and you watch a Trump interview, you're just like, there's no comparison."
"Trump, yeah, he speaks off the cuff, I understand what it's like, sometimes you get it wrong… you know this that, and the other," Kid Rock explained.
Then, while patting his heart, Kid Rock declared, "but I would really rather hear somebody come from here and get it wrong once in a while than see this contrived, pretty much every politician until he came along at some level everything was scripted."
"I mean I've stood next to him at the White House and right next to him, the prepared notes and watch him read like one sentence and then just (whew) let's go and you were like, 'This is awesome,'" Kid Rock declared.
As Carlson burst into his signature laughter, Kid Rock added, "So I liked him from the beginning."
Monday. 8pm ET. Fox News. pic.twitter.com/l2YSLEyJVo

— Tucker Carlson (@TuckerCarlson) March 20, 2022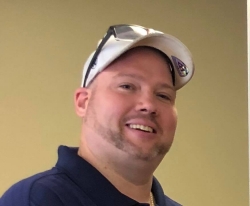 Latest posts by David Caron
(see all)