On the latest episode of "Tucker Carlson Originals" on Fox Nation, Kid Rock told Carlson that he won't apologize for saying "f*ck Joy Behar" and that he owns what he said.
In 2019, TMZ released footage of Kid Rock on stage repeatedly saying "f*ck Oprah Winfrey" and "f*ck Joy Behar."  

"I don't apologize to anybody. I'm not an Oprah Winfrey fan. I got drunk and f*ckin' next thing, I'm on stage (saying) f*ck Oprah…," Kid Rock declared.
"A drunk man's words are a sober man's thoughts, I own what I said," the rocker insisted.
Kid Rock also, apparently mistakenly, attacked Kathie Lee Gifford by name during the rant.   
Explaining what happened, Kid Rock said, "I was trying to go after Kathy Griffin you know, for holding up Trump's head, but I'm so out of it I'm like 'f*ck Kathie Lee Gifford.'"
"When it comes back on TMZ or whatever a few weeks later I'm like 'oh man, I like Kathie Lee Gifford.' We've been kind of friendly throughout the years," Kid Rock explained.
Lyrics from Kid Rock's most recent album include lines like "I'm the last of a few still screaming f*ck you."
Kid Rock also attacks Facebook, Twitter, TMZ, CNN and Anthony Fauci by name, and lets loose on social media trolls in the album.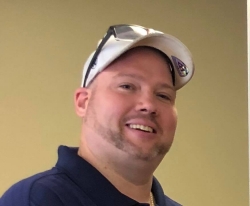 Latest posts by David Caron
(see all)