According to the numbers released at 1pm EST, Italy is grappling with a breakout of the virus that appears far from over. The numbers are grim, with 3,590 new cases and 368 new deaths. On the bright side, 339 have recovered from the virus.
In the US, the death toll sits at 63 now, 15 days after the first death was reported in Washington. 8 days ago the death toll stood at 16 so that means 48 people have died in the last week.
President Trump has been out in front of it from the beginning by first creating a Coronavirus task force and recently declaring a National Emergency.
To unleash the full power of the Federal Government in this effort, today I am officially declaring a National Emergency. pic.twitter.com/yu2GBcxWD6

— Donald J. Trump (@realDonaldTrump) March 13, 2020
China recently blamed the US for the start of the virus, but a video released by Vox offers a much more sensible explanation. They say that it was likely started in a live animal market where the animals are kept in cages that are stacked on one another and that allows for the blood of an infected animal to seep into another and then it was likely transferred from there.
Both SARS and #Covid_19 are in the #coronavirus family and both appear to have emerged in China's notorious wildlife markets.

While most people in China do not eat wild animals, even one market of live or freshly-killed animals can cause a viral outbreak. https://t.co/qXO6QIXQvx

— Vox (@voxdotcom) March 13, 2020
Former Republican Speaker of the House, Newt Gingrich is in Italy and recently penned an opinion article for Newsweek where he said, "America must act now and act big."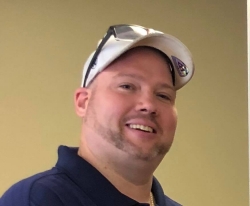 Latest posts by David Caron
(see all)