During a Wednesday morning appearance on "The View" with his wife and co-host of MSNBC's "Morning Joe" Mika Brzezinski, Joe Scarborough said that he would never be a Republican again after the party supported President Trump.
Host of the "Ingraham Angle" on Fox News, Laura Ingraham, responded to the news and said that it was "Good news."
"Another sign that the GOP will remain populist," she added.
Good news. Another sign that the GOP will remain populist. https://t.co/cLJSqx0E7s

— Laura Ingraham (@IngrahamAngle) November 28, 2020
Scarborough is a former Florida GOP congressman who went to the left after taking a job at MSNBC and has been notably anti-Trump.
When asked if the party could recover after supporting the president over the last four years, Scarborough replied that the GOP keeps making "fools of themselves" by kowtowing to Trump and that he didn't know where to go after the party threw aggressive support behind him.
"My Republican party, the Republican party of my youth, remains silent. I can never go back there," Scarborough said, while flanked by his wife.
#MorningJoe's @JoeNBC says the Republican party "can't win" him back after he says they've made "fools of themselves by… kowtowing" to Pres. Trump.

"My Republican party, the Republican party of my youth, remains silent. I can never go back there." https://t.co/f8u2wbJuik pic.twitter.com/txjFlZS248

— The View (@TheView) November 25, 2020
While still attempting to leave his options open, Scarborough wondered, "So the question is, do I remain an independent for the rest of my life?"
In an attempt to appeal to the far-left wing of the Democrat party, he added, "Do we have an expanding Democratic Party where Democrats welcome conservatives and suburban voters that helped elect Joe Biden this time? I mean I think that's the big question."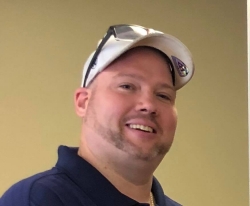 Latest posts by David Caron
(see all)