Vice President Kamala Harris had some trouble with her delivery when sharing what she called her "motto" during a speech yesterday.
"I have a motto: I drink, I eat and drink no for breakfast," Harris said during a New York speech where she was promoting the "Build Back Better" agenda.
Harris then smiled and after someone responded in the audience, she waged her finger and said, "Don't hear it."
Twitter user "Jewish Deplorable" shared a clip of Harris and asked, "What the hell is this cringe?"
U.S. House Rep Lauren Boebert (R-CO) taunted Harris and suggested, "And this is why she cackles instead of using words."
And this is why she cackles instead of using words. https://t.co/vjyUn7pllV

— Lauren Boebert (@laurenboebert) October 23, 2021
Harris has mentioned her "motto" before, including in June when she told MSNBC's Mika Brzezinski in an interview, "I eat 'no' for breakfast."
"(I have) been told many times during my career things from 'you are too young, it's not your turn, they are not ready for you, no one like you has done it before,'" Harris explained.
Harris insisted, "I have heard all of those things many times over the course of my career, but I didn't listen."
In addition, Harris used the phrase in a video that posted on social media the Saturday before the last year's presidential election.
"You know, I have in my career been told many times, 'It's not your time. It's not your turn and let me just tell you, I eat 'no' for breakfast, so I would recommend the same. It's a hearty breakfast," Harris claimed in the video.
Harris also had her speech yesterday interrupted by a heckler, who she responded to and called "brother" before he was escorted out by security.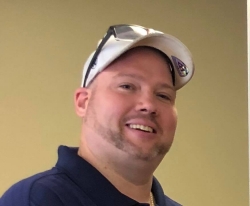 Latest posts by David Caron
(see all)