Left-wing outlets like The New Yorker and Raw Story have liberals riled up after suggesting that "Trump donor" John Malone could take CNN's helm.
Of course, such suggestions leave out the fact that Malone merely donated to Trump's Inauguration and as recently as 2019 said that he supported Mike Bloomberg for President.
Nevertheless, Malone had previously said in November that he did want to see the network "evolve back to the kind of journalism that it started with, and actually have journalists, which would be unique and refreshing."
Raw Story also referenced a Variety article from earlier this month which asserted that things could change without Jeff Zucker in charge anymore.
The New Yorker claimed, "There are also concerns at CNN about Malone's potential influence on the network's editorial tone, which, during the Trump years, centered opinion in prime time more than it ever had."
A tweet from outspoken liberal Jon Cooper makes it clear that the left has relied now on the media outlet to push their point of view.
Cooper reported, "Right-wing billionaire and Trump donor John Malone, the largest shareholder of CNN's new owner Discovery, says he wants to restore 'impartiality' to the network now that Jeff Zucker is gone."
"Would you STOP watching CNN if they started to move to the right?" Cooper asked along with a hand raised emoji.
Actress Nancy Lee Grahn declared in a quote tweet, "I would most definitely stop watching CNN if #JohnMalone alters (the) direction of content, and cancel the cable that carries them."
"I suspect if #CNN leans right and undermines attempts to speak truth to power, it will make #Spotify's 37% tanking so far look like no big deal," Grahn claimed.
Of course, Grahn is apparently unaware of CNN's current rating situation, which looks grim overall as we have previously reported.
I would most definitely stop watching CNN if #JohnMalone alters direction of content, and cancel the cable that carries them. I suspect if #CNN leans right and undermines attempts to speak truth to power, it will make #Spotify's 37% tanking so far look like no big deal. https://t.co/38D7qVxQhG

— Nancy Lee Grahn (@NancyLeeGrahn) February 19, 2022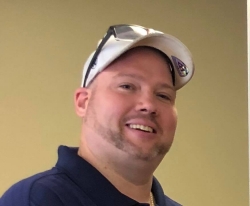 Latest posts by David Caron
(see all)