Trump supporter and civil rights lawyer Leo Terrell appeared today on Fox Business and spoke with Lou Dobbs about the situation regarding President Trump and his future in politics.
Dobbs tweeted a clip of the interview and said, "They're Afraid of Him: @TheLeoTerrell says Establishment RINOs are trying to silence President Trump but America's conservatives will stay loyal to the President who fought for them. #MAGA#AmericaFirst#Dobbs"
Dobbs begins the clip by saying, "This is a troubling time indeed, following you on Twitter, the number of times you've said you are a proud supporter of President Trump, I congratulate you for your courage, these days you know you are inviting all sorts of trouble."
"Silicon valley, big tech, corporate America are joining with the radical Dems and the extreme left to provide just that, for ever citizen in this country," Dobbs added, waiting for Terrell's response.
Terrell responded, "I will never quit on my president. I am a Trump Republican because he has done more for this country in four years than any of his predecessors and what I find amazing is that he gained the Republican party a backbone and all of a sudden, we have spineless Republicans… they have abandoned the president."
"I'll tell you right now, 75 million people will continue to support this president. The Democrats are afraid of Donald J Trump because this man is going to be in the right position to run for re-election," Terrell insisted.
Terrell concluded, "This impeachment is all an attempt to try to stop Trump Republicans from supporting Donald Trump. People who are loyal to Donald Trump, such as myself, will continue to support Donald J Trump because of what he has done for this country the last four years."
They're Afraid of Him: @TheLeoTerrell says Establishment RINOs are trying to silence President Trump but America's conservatives will stay loyal to the President who fought for them. #MAGA #AmericaFirst #Dobbs pic.twitter.com/ERrqnpHc05

— Lou Dobbs (@LouDobbs) January 11, 2021
Terrell also tweeted out, thanking Dobbs for having him on the show and said, "Thank you @loudobbs@foxbusiness for having me on today. As I said, #DonaldTrump has turned the #Republican party into the people's party. The country club RINO Republicans are done. #America#MyPresident"
Thank you @loudobbs @foxbusiness for having me on today. As I said, #DonaldTrump has turned the #Republican party into the people's party. The country club RINO Republicans are done. #America #MyPresident

— TheLeoTerrell (@TheLeoTerrell) January 11, 2021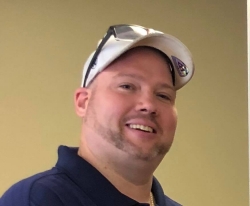 Latest posts by David Caron
(see all)