Senate Judiciary Committee Chairman Lindsey Graham appeared on Sean Hannity's Fox News show tonight and said that "he's afraid that the Democrat base is going to push" their Judiciary Committee Democratic Senators "to declare war" on Judge Amy Coney Barrett.
The interview began with Hannity and Graham talking about the Coronavirus preparations done for today's Supreme Court confirmation hearing as well as Republican Senator Mike Lee being cleared.
Graham believes that Judge Barrett needed to be confirmed for the conservative women who "go through hell" and "show them there is a place at the table."
Hannity said he didn't agree with Graham voting for liberal women judges and asked if he voted for them, attempting to show that the Democrats are being hypocritical for making the process difficult for a qualified conservative judge.
Graham made it clear that he needs more money as he is facing a stiff challenge from his opponent in November's election because "he stood up" for Justice Brett Kavanaugh.
"Well the Ginsburg rule is that you are not supposed to tip your hand or tell someone how you may rule in ongoing litigation," Graham said when Hannity brought up that there is no way to know for sure how Judge Barrett will rule on certain cases.
"They tried to take Kavanaugh out, I'm worried about Amy Barrett, she can handle what comes her way but our Republicans need to defend her and we will," Graham concluded as he asked for donations, saying that the Democrats "are trying to silence us all by swamping us with money."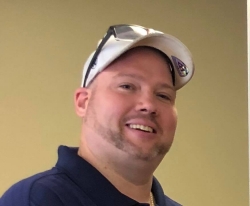 Latest posts by David Caron
(see all)