Oftentimes in politics, where there's smoke, there's fire and for U.S. House Rep Matt Gaetz (R-FL), his political career is engulfed at the moment as a new report has come out that piles onto the accusations he has currently been attempting to fend off.
The New York Times recently reported that Gaetz is being investigated by the Justice Department over sex trafficking allegations.
Today, CNN has reported that although Gaetz made a name for himself when he arrived on Capitol Hill as a conservative firebrand on TV and staunch defender of then-President Donald Trump, behind the scenes, he gained a reputation in Congress over his relationships with women and bragging about his sexual escapades to his colleagues.
The media outlet did not have a quote from anyone who was willing to put their name to the accusations, but according to their sources, Gaetz allegedly showed off to other lawmakers photos and videos of nude women he said he had slept with, including while on the House floor.
The sources, including two people who claimed to have directly been shown the material, said Gaetz displayed the images of women on his phone and talked about having sex with them.
According to one source, one of the videos showed a naked woman with a hula hoop and what appears to be another one of the sources said that "It was a point of pride," of Gaetz.
Previously, we reported:
U.S. House Rep Matt Gaetz (R-FL) is in major hot water. Earlier today it was reported that he may retire early to seek a career as a NewsMax contributor. One might be forgiven for speculating that that news has something to do with the newer, even more, shocking news.
Gaetz is reportedly the subject of a DOJ investigation. The investigation is related to potential sex trafficking. The reports say there may actually be a 17-year-old girl involved somehow in the investigation.
Many people thought it was strange that Gaetz adopted a young foreign born son named Nestor, who was kept a secret, until he used that news for political fodder. We are not implying there is any relation here, other than the fact that Gaetz has a history of bizarre stories in our view.
Although a Republican, and mostly staunch supporter of former President Trump's, Gaetz' past activity has raised questions in the eyes of some. There have also been some times that he took opposing views of then President Trump's as well, raising questions of his loyalty among the Trump wing of the GOP.
Although Gaetz has not been convicted of any crime as of yet, this report of an investigation by the DOJ, if true, could be the end for Gaetz, who was at one point a rising star in the GOP, in recent history even. Trump even stuck with him after they had some previous disagreements as well, but Gaetz has been more off the radar lately.
This could even put Gaetz' possible job offer at NewsMax in Jeopardy as well, although it may be too soon to say this for sure. It's quite possible that enemies of former President Trump who cast a wide net of investigations ended up catching Gaetz in the net on this one.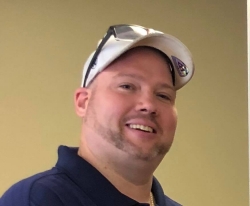 Latest posts by David Caron
(see all)