Minnesota Democratic Congresswoman and member of "The Squad" Ilhan Omar suggested earlier today that we should "Cancel rent and mortgage payments."
Omar then shared an article that encouraged her followers to read, which is about a bill she proposed, The Rent and Mortgage Cancellation Act, which would suspend all housing payments until the COVID-19 pandemic has fully ended.
You can read about my bill here ⬇️https://t.co/CDtLWUbCSr

— Ilhan Omar (@IlhanMN) December 3, 2020
America First supporter Michelle Malkin responded to Omar with a proposal of her own. "Cancel Somalian refugee resettlement and sibling marriage fraudsters," Malkin demanded instead.
Cancel Somalian refugee resettlement and sibling marriage fraudsters. https://t.co/lzivVJz5ml

— Michelle Malkin (@michellemalkin) December 3, 2020
The article wonders whether the bill that Omar proposed might backfire. As well-intentioned as it sounds, the end result of such an act could end up being even worse for struggling Americans than the crisis that required it, the author, Andrew Krosofsky, points out.
No matter how many provisions are made for the government to reimburse landlords and lenders, it isn't likely that the reimbursements would be made in a timely manner, Krosofsky adds.
Minnesota immigration advocates hope for a quick reversal of President Trump policies in a Joe Biden administration.
Trump slashed the number of refugees allowed to settle into the United States to a historic low at 15,000 for fiscal year 2021, an 82 percent drop from fiscal year 2016, when the U.S. resettled nearly 85,000 under the Obama administration.
Minnesota resettled a total of 891 refugees in 2019, the majority of which came from the Democratic Republic of Congo, Burma, and Ukraine. That was a 70 percent drop from 2016, when the majority came from Somalia and Burma.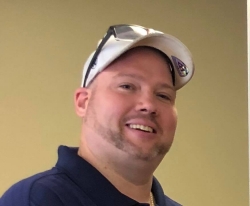 Latest posts by David Caron
(see all)