Things are looking pretty grim for U.S. House Rep Nancy Mace (R-SC) and her reelection prospects after she got destroyed by her Trump-backed primary opponent Katie Arrington in a hometown straw poll.
Mace was only able to garner 17 percent of the support in the poll, while 76 percent of the votes went to Arrington.
The poll took place in Berkeley County, which, according to the 2020 census, contains nearly 230k residents and the majority of the county is part of the district.
Arrington tweeted a graphic containing the results of the poll and declared, "The momentum behind our campaign is not going to stop! Thank you Berkeley County!!"
The momentum behind our campaign is not going to stop!

Thank you Berkeley County!! #SC01 #PrioritizeTheFirst pic.twitter.com/HxgSh4pnYv

— Katie Arrington (@karringtonsc) June 4, 2022
According to Breitbart, Arrington said of the victorious poll:
Another week, another straw poll win. This victory is a testament to the desire of the Lowcountry to elect a servant leader who will advance President Trump's America First Agenda. Despite Nancy Mace's D.C. cronies pouring special interest money into this seat, the voters of the Lowcountry see through their swamp talk and lies. On June 14, the swamp is going to lose their favorite puppet, and they are pulling every trick in the book to try and stop it.
The overwhelming straw poll victory for Arrington came two weeks after she overwhelmed Mace by a 70-point margin in a Beaufort County GOP straw poll.
Mace, however, appeared on Fox News earlier this week and claimed to be up 20 points on Arrington and predicted a "giant red wave" in this year's election.
Previously, we reported that longtime U.S. House Rep Joe Wilson (R-SC) took a rare step and also Arrington.
In a statement, Wilson explained, "As murderers and enemies of freedom grow emboldened by the feeble leadership of the Biden Administration, Washington needs more people who understand the significant implications of a weak America on the world stage."
"That's why I am endorsing Katie Arrington for Congress in South Carolina's 1st district," Wilson announced.
Wilson believes that "Katie is a proven fighter for our conservative principles of limited government with expanded freedom which provides for a strong national defense and the safeguarding of our border."
"I support Katie Arrington because I know she will make a difference working for the families of South Carolina," Wilson insisted.
Wilson reportedly concluded his statement by saying that he looks forward to seeing Arrington as the next representative for South Carolina's 1st Congressional District.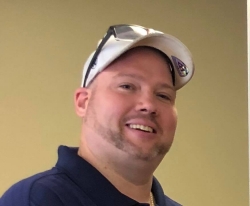 Latest posts by David Caron
(see all)