Earlier, Virginia Democrat Governor Ralph Northam provided updates on the state's Coronavirus response during a 2 p.m. press briefing Monday afternoon. At one point he tried on a green face mask in order to give an example for residents. NBC Washington, in a now-deleted tweet, said that he "put on his own black face mask."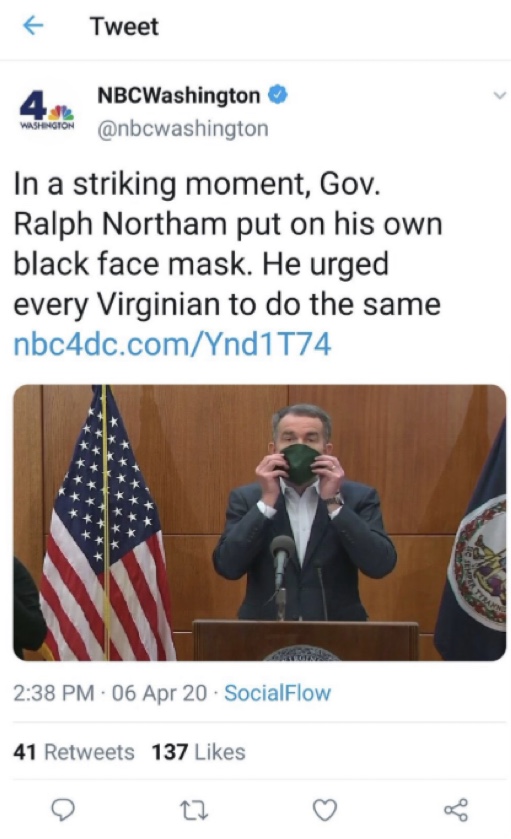 Why did you delete your original tweet? pic.twitter.com/ORCjHX5uoj

— jackdaleydc (@jackdaleydc) April 6, 2020
They have since tweeted a correction that they "sincerely apologize" saying they made a "misjudgment".
Correction: We made a misjudgment in a tweet about Gov. Northam's face mask. We sincerely apologize for the error.

— NBCWashington (@nbcwashington) April 6, 2020
In February 2019, Big League Politics released a story where they published photos apparently from Northam's yearbook at the Eastern Virginia Medical School, from which he graduated in 1984.
According to the reported page from the yearbook, Northam and a friend were photographed together, one in blackface, one in Klan robes.
Northam denied the claim but recalled darkening his skin in a Michael Jackson dance contest in 1984. He refused to resign.
A months-long investigation into the photo "could not conclusively determine" whether he was one of two people in the picture.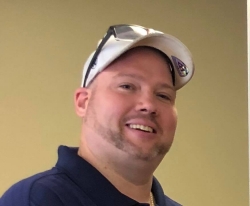 Latest posts by David Caron
(see all)