Many people noticed last year when Netflix stock began to collapse. People (in our speculation) were boycotting due to left wing "woke" shows and movies.
Prices were rising and many were accused of password sharing. Meanwhile, the economy under Joe Biden started to (arguably) collapse, affecting growth stocks and the tech sector the worst. Many investors and viewers were "done" with Netflix.
Later, it was announced that if employees of Netflix wanted to be political activists they could quit as many tech companies started slowing hiring and realizing that "woke means broke" additionally. A politically incorrect Dave Chapelle special was in part what caused a lot of internal drama at Netflix.
Before that, "Cuties" was the source of much controversy from many people as well. Ultimately, neither shows were removed from Netflix, despite both sides being furious at the company.
Some may argue that Cuties is much different than a Dave Chapelle comedy and should still be removed. Nevertheless, the world has kept turning. Netflix stock has been making some recent recovery although it's not back to it's all time high, as with many growth and tech plays.
Earlier today, during normal trading hours, Netflix dropped over 3% ahead of an earnings report for Q4. Financially the report was mixed but strong, showing more subscribers gained than expected. From Yahoo Finance: 7.66 million versus 4.5 million net additions expected.
However, something more unexpected by many happened, Reed Hastings, co-CEO to Ted Sarandos, but also the face of the company, is stepping down from his CEO role after many scandals.
COO Greg Peters will take his place. It's tough to speculate for sure what caused it, but after the report including the role resignation announcement, the stock recovered from its earlier drop, shooting higher by over 7% as you can see in the below screenshot: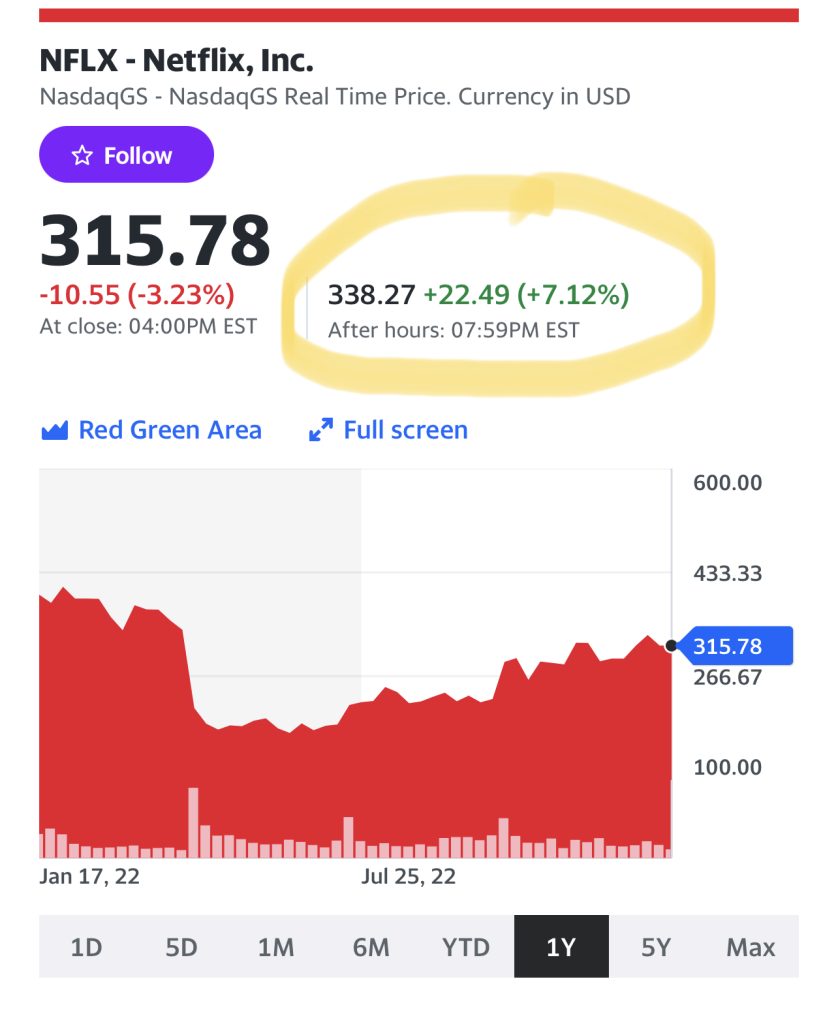 More notable statistics from the earnings call:
Revenue was $7.85 billion versus $7.86 billion expected.
Adjusted earnings per share was $0.12 versus $0.58 expected.
We will soon see what the direction is for Netflix future under partial new leadership.
This article is not financial advice.
Read more:
Latest posts by Ian MacDonald
(see all)