The fallout from the incident last January at the Lincoln Memorial and subsequent media coverage is still continuing after Nick Sandmann settled a lawsuit last month against CNN. According to a local report, "Attorneys for Sandmann intend to file complaints against five additional media outlets".
The status report filed reads, "All of the future defendants listed above have published or republished statements made by Nathan Phillips and others that Nicholas blocked or otherwise restricted Phillips' free movement and would not allow Phillips to retreat at the National Mall on January 18, 2019. Nicholas reserves his right to file complaints in this Court or any other court against any other potential defendant not listed above, subject to the applicable statute of limitations."
Sandmann took to Twitter to list the defendants in the lawsuit and it appears that there are seven overall that he intends to sue. They were listed as Washington Post, NBC, CBS, NYT, ABC, Gannett, and Rolling Stone. CBS and NBC weren't included in the local report but it appears they will be served at some point.
The List of Lawsuits Includes:
-Washington Post
-NBC
-CBS
-NYT
-ABC
-Gannett
-Rolling Stones

Suits Settled:
-CNN

— Nicholas Sandmann (@N1ckSandmann) March 2, 2020
When the settlement was reached last month, ABC, CBS, MSNBC, and NBC all "completely ignored" the news. Time will tell how they react to these latest developments now that they are the target of litigations.
Covington Catholic student, Nicholas Sandmann, will sue additional news outlets over their coverage of his March for Life 'standoff.' pic.twitter.com/O5iZTkutsK

— Fox & Friends First (@FoxFriendsFirst) March 2, 2020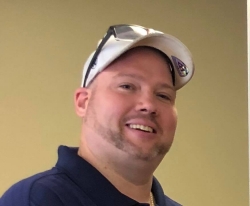 Latest posts by David Caron
(see all)