Earlier today, former ambassador to the UN and South Carolina Governor Nikki Haley took to Twitter in an attempt to broker peace and focus attention on helping the people of Baltimore. In a culture where many prefer battling it out over Twitter than looking for real solutions, it's hard to find reasonable discourse these days.
SEE TWEET FROM @NikkiHaley BELOW:
The tweet went viral leading to verified Twitter users like Author John Pavlovitz to respond, asking about "details on the whole soul-selling process."
SEE TWEET BELOW:
Verified Twitter user Sheldon Beatty suggested she "be quiet if she wants to run for President." He referenced an old article where she spoke out about not wanting Trump to win during the 2016 presidential primary.
SEE TWEET BELOW:
Activist Amy Siskind called it a "cowardly cop-out."
SEE TWEET BELOW:
MSNBC host Joy Reid told Haley twice in a post that it was "not a back and forth" between President Trump and others and accused the president of, "luxuriating in open racism."
SEE TWEET BELOW:
All of this makes it questionable if any on the left has an interest in engaging in civil dialogue at all. They seem to destroy and denigrate anyone who does not share their world view of President Trump.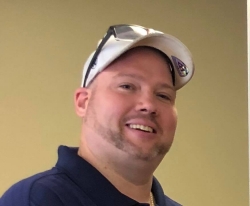 Latest posts by David Caron
(see all)