New York City continues to astound as a potentially illegal bill has been proposed that would allow over 800,000 noncitizens to vote in municipal elections. 
The legislation, which is scheduled be voted on December 9 by the New York City Council, would allow green-card holders and residents with work permits to vote in municipal elections.
A veto-proof majority of council members, 34 of 51, support the bill, which would allow around 808,000 New York City residents who have work permits or are lawful permanent residents to vote.
State and federal elections would not be affected if the measure passes, though.
Mayor Bill de Blasio said on "The Brian Lehrer Show" in September that he believes there are "two problems" with the bill.
De Blasio explained, "One, I don't believe it is legal. Our law department is very clear on this. I really believe this has to be decided at the state level, according to state law."
Additionally, it undermines efforts to get people to become citizens de Blasio pointed out and suggested, "I think there's a real set of mixed feelings it generates in me about what's the right way to approach this issue."
De Blasio reaffirmed his position yesterday at a press conference where he declared, "I do have reservations… so I understand if folks say 'Hey, I am somewhere on the pathway to citizenship' …but I also have feelings about the value of citizenship and encouraging people to become citizens fully."
On the other hand, incoming Mayor Eric Adams supports the bill and previously said, "We cannot be a beacon to the world and continue to attract the global talent, energy, and entrepreneurship that has allowed our city to thrive for centuries if we do not give immigrants a vote in how this city is run and what our priorities are for the future."
"Especially now during COVID, as immigrant communities face inequities that have led to unequal death and devastation in their communities, it is our moral and democratic responsibility to enfranchise taxpaying, hardworking legal immigrants and give them the voice they deserve," Adams added.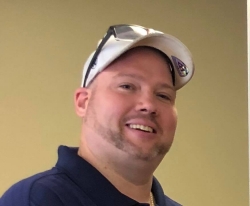 Latest posts by David Caron
(see all)