Former President Barack Obama offered advice to demonstrators during a virtual town hall on Wednesday in his first on-camera remarks following the death of George Floyd in police custody.
He said that in order "to bring about real change, we both have to highlight a problem and make people in power uncomfortable. But we also have to translate that into practical solutions and laws that can be implemented."
Many have accused President Trump of using divisive words in regards to the protesters but this is a pretty direct example of the former president inflaming his supporters.
He compared it to the situation the country was in during the late 1960s, "I've heard some people say that you have a pandemic, then you have these protests, this reminds people of the '60s and the chaos and the discord and distrust throughout the country. I have to tell you, although I was very young … I know enough about that history to say there is something different."
"You look at the protests and that was a far more representative cross-section of America out on the streets peacefully protesting who felt moved to do something because the instance they had seen injustice," Obama continued. "That didn't exist in the 1960s, that kind of broad coalition."
Video below: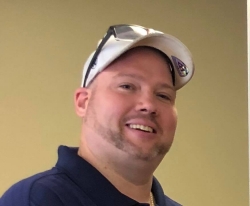 Latest posts by David Caron
(see all)