The price of crude oil today soared back towards $100 a barrel as 401K's got demolished in a resumed stock plummet on Joe Biden's watch.
In 2018, when the stock market hadn't done so well due to bizarre rate hikes by the federal reserve chairman, Jerome Powell, mainstream media outlets mocked then-President Donald Trump for going "quiet" as the stock market declined.
"Trump loved celebrating the stock market surge in 2017, but he's been quiet about this year's declines," one headline read.
The rate hikes this year were clearly necessary after inflation reached a 40-year high and Powell was left with no other choice.
Disclose.TV reported on the decline of the markets today: "NOW – Nasdaq -4.13%, S&P -3.27%, Dow -2.57%"
NOW – Nasdaq -4.13%, S&P -3.27%, Dow -2.57% pic.twitter.com/FJWjJgKTLx

— Disclose.tv (@disclosetv) October 7, 2022
Biden, however, is still touting the economy, as a news release for today's visit to Hagerstown, Maryland said that he would "deliver remarks on building the economy from the bottom up and middle out."
U.S. Congressman David Trone (D-MD) welcomed Biden's visit as he faces a tough re-election battle and claimed, "I am proudly joining President Joe Biden in our district tomorrow to showcase our country's job creation and economic growth under his leadership."
"Whether it's through the Infrastructure Investment and Jobs Act or Inflation Reduction Act, we're here in Hagerstown to put people over politics and build a brighter tomorrow for Marylanders," Trone added.
GOP congressional candidate Neil Parrott, however, said, "It's really interesting that they chose to come here a few weeks before the election."
"It's very clear to me an other people watching that David Trone reached out to the president because he's desperate in this race," Parrott explained.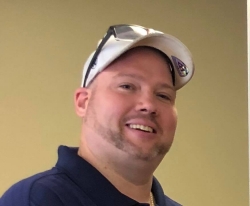 Latest posts by David Caron
(see all)