It was reported this morning that U.S. House Rep and Trump critic Adam Kinzinger (R-IL) won't seek re-election in next year's midterms.
The Congressman, who currently is a part of the Jan. 6 Select Committee, will mark the end of his 12-year House career.
GOP Arizona State Senator Wendy Rogers celebrated the news in a tweet where she declared, "One less RINO to worry about. Bye Felicia!"
One less RINO to worry about. Bye Felicia!https://t.co/sAFQT8r7iV

— Wendy Rogers (@WendyRogersAZ) October 29, 2021
The announcement comes on the heels of Illinois lawmakers giving the final approval in the early hours this morning to a new congressional redistricting plan that divides the state into 17 districts.
It was the fourth draft plan that legislative Democrats had proposed over the previous two weeks, and it was introduced to the public after 7 p.m, according to Capitol News Illinois.
The map would have put him in a district with fellow GOP House Rep Darin LaHood.
In a video where he made the announcement, Kinzinger looked back on his initial victory in 2010 after returning from the Iraq war.
"This isn't the end of my political future, but just the beginning," Kinzinger insisted after condemning the current political climate.
Looking forward to the next chapter! pic.twitter.com/SvdFCVtrlE

— Adam Kinzinger (@AdamKinzinger) October 29, 2021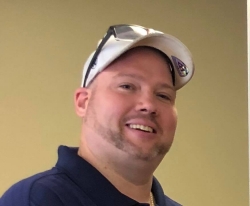 Latest posts by David Caron
(see all)