Republican Senators Marco Rubio and Thom Tillis introduced a bill yesterday that would provide stimulus checks to mixed-status families with illegal immigrants, who were left out of the initial wave of direct payments several months ago.
The legislation would allow people who filed tax returns with non-citizen spouses to receive the $1,200 check.
Sen. Rubio was joined by @SenThomTillis in introducing The American Citizen Coronavirus Relief Act, which would amend the CARES Act, which prohibits U.S. citizens who jointly file taxes w/ a spouse that doesn't have a SSN from receiving a stimulus check. https://t.co/CbAUfIQgmB

— Senator Rubio Press (@SenRubioPress) June 25, 2020
Rubio said in a press release, "No American should be denied a federal stimulus check because they are married to a foreign national who is not a U.S. citizen. Amid a global pandemic, we must ensure Americans are receiving the funds appropriated by the federal government to keep families afloat during this national crisis."
The title of the bill says, "To amend the Internal Revenue Code of 1986 to adjust identification number requirements for taxpayers filing joint returns to receive Economic Impact Payments."
It is unclear at this point how much support the bill has.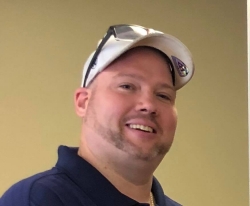 Latest posts by David Caron
(see all)