Nancy Pelosi appeared on CNN earlier and speaking to anchor Brooke Baldwin, accused Georgia Republican Secretary of State Brad Raffensperger of creating the voting issues that occurred yesterday saying they "could be by design."
Baldwin interrupted and appeared perplexed by the accusation. She asked her, "who could be responsible" and Pelosi responded by saying, "that would be the secretary of state." Pelosi then went on for two more minutes, attempting to explain her position before the segment ends.
Raffensperger has denied that there was any design to create voting issues. He released a statement:
"As the Secretary of State, I will continue to work with our county elections boards and directors to train them to properly deliver, install and maintain our voting system. It is clear that some counties continue to not perform. It is the responsibility of the counties to properly deliver and install equipment. It is the responsibility of the counties to properly train its poll workers.
"The Secretary of State's Office cannot administer elections, every Georgia county is charged with that responsibility. But what is clear from yesterday, is that while almost every county delivered successful elections—a couple did not.
"I am working with the General Assembly to help give the State greater authority to directly intervene and require management changes as well as call for the counties themselves to pay for the remedial action. My office's POST-certified law enforcement officers will undertake a complete and thorough investigation into what happened in Fulton County, including not just what happened yesterday but also any improperly handled absentee ballot applications.
"We are here to protect every voter. Republicans, Democrats and Independents deserve well run elections. That is why we are proposing to the General Assembly legislation that will enable the state to intervene and look into failing elections offices, when it's clear there are continued failures."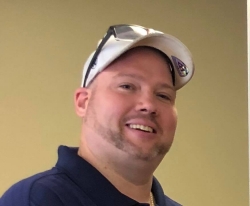 Latest posts by David Caron
(see all)