We reported on Monday that U.S. House Reps Jim Jordan (R-OH) and Jim Banks (R-IN) were among five Republicans that were named to the Jan. 6 House Select Committee by House Minority Leader Kevin McCarthy (R-CA) that was formed by House Speaker Nancy Pelosi (D-CA).
In the report, we also added that Pelosi could choose to reject them or all five if she so chose and today, she decided to allow only three of the five to participate, not Jordan or Banks.
In a statement, Pelosi said, "I must reject the recommendations of Representatives Banks and Jordan to the Select Committee."
"The unprecedented nature of January 6th demands this unprecedented decision," Pelosi claimed.
Jordan appeared on Fox News last night and asked host Laura Ingraham, "Since when does the other team's coach get to determine who gets to play for our team? So we'll see what happens."
Politico noted that both Jordan and Banks voted to challenge certification of President Joe Biden's electoral wins earlier this year.
It doesn't appear that factored into the decision because U.S. House Rep Troy Nehls (R-TX), also voted not to certify Biden's win, but Pelosi said she would is "prepared to appoint" Nehls.
U.S. House Reps. Rodney Davis (R-IL) and Kelly Armstrong (R-ND), both of whom voted to certify the election, also will be added to the committee.
Pelosi added in the statement, "We need a comprehensive investigation as to who organized this attack, who paid for it, how they nearly succeeded in overthrowing a presidential election, why they did it and how we must organize ourselves to prevent anything like it from ever happening again."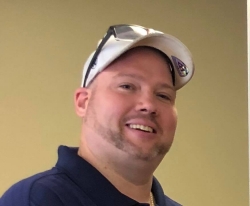 Latest posts by David Caron
(see all)