Fox News' Peter Doocy today checkmated White House press secretary Karine Jean-Pierre over a report that the Biden Administration is planning to fill in gaps in the border wall by asking her if it is "racist" to do so.
Doocy asked Jean-Pierre initially, "Why is the Biden Administration building a border wall in Arizona?"
"So, um, we are not finishing the wall, we are cleaning up the mess the prior administration left behind in their failed attempt to build a wall," Jean-Pierre insisted.
Jean-Pierre then touted a return of money to the military on day one of the Biden Administration as construction was halted on the wall.
Doocy wondered, "But President Biden, when he was a candidate said, there will not be another foot of wall constructed in my administration, so what changed?"
"We are not finishing the wall," Jean-Pierre stonewalled.
Doocy inquired, "If walls work in that part of Arizona, is this the administration trying to get migrants to cross somewhere else, like in Texas?"
Jean-Pierre repeated her previous statements and added, "We are trying to save lives."
Doocy then made his move as he pressed, "By finishing the wall, is this… (Jean-Pierre interrupts 'We are not finishing'), by filling in/finishing ('we are not finishing'), by filling in… is this racist?"
"Because in 2019, when the former guy was proposing a wall, you said it was his racist wall," Doocy pointed out.
Jean-Pierre dismissed that suggested as she retorted, "I'm not even sure how you get from your first question to this question that you just asked me."
When Doocy attempted to jump in, Jean-Pierre asserted that she was answering his question, however she never did as she circled back to the military funding angle while also sharing some statistics to back up her claim that border walls are "ineffective."
BORDER: "Is This Racist?"

Fox Correspondent @PDoocy asks @PressSec Karine Jean-Pierre why the Biden Administration is filling border wall gaps in Arizona, despite campaign promises. pic.twitter.com/kYI2E4GjJS

— Forbes (@Forbes) July 29, 2022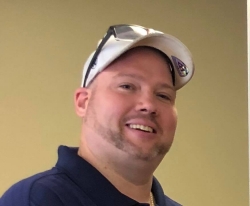 Latest posts by David Caron
(see all)