A new poll shows Democrat Stacey Abrams trailing both current Georgia Governor Brian Kemp (R) and primary challenger David Perdue in a hypothetical matchup against either for the seat.
Abrams was defeated in 2018 by Kemp, although she refused to accept the results of that election in the aftermath.
The results were part of a larger poll that was conducted by the University of Georgia's School of Public and International Affairs for The Atlanta Journal-Constitution.
48% of respondents to the survey said they would vote for Kemp, while 41% said they would vote for Abrams, while 8% stated they were unsure who to support in a hypothetical matchup between the two.
In a hypothetical matchup against Perdue, Abrams' fared better, but still would be defeated as survey respondents chose Perdue over Abrams 47% to 43%, with only 6% undecided.
Perdue has been endorsed by former President Donald Trump, over Kemp who he said "can't win because the MAGA base — which is enormous — will never vote for him."
49% of the respondents to the poll approved of Kemp's job as governor and only 21% said that an endorsement from Trump would sway their vote towards that endorsee.
GOP rapid response director Tommy Pigott noted that, according to the poll, "only 33.7% of Georgians approve of Biden while 61.5% disapprove."
"No wonder Stacey Abrams had a 'scheduling mix up' when Biden went to Atlanta," Pigott mocked.
According to a new AJC poll, only 33.7% of Georgians approve of Biden while 61.5% disapprove.

No wonder Stacey Abrams had a "scheduling mix up" when Biden went to Atlanta.

— Tommy Pigott (@TommyPigott) January 27, 2022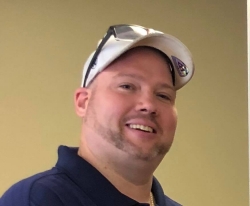 Latest posts by David Caron
(see all)