During her daily press briefing yesterday, White House press secretary Jen Psaki pushed back on "discriminatory" bills "attacking vulnerable transgender kids" that are being passed in states where Republicans are in charge.
In a clip that was shared by the Daily Caller, among other outlets, Psaki can be seen telling reporters that Joe Biden vows to hold the states "accountable."
In the last "item" of business prior to questions, Psaki began, "Across the country… Republican elected officials are engaging in disturbing cynical trends of attacking vulnerable transgender kids for purely partisan, political reasons."
"Today in Alabama, instead of focusing on critical kitchen table issues like the economy, COVID, or addressing the country's mental health crisis, Republican lawmakers are currently debating legislation that among many things, would target trans youths with tactics that threatens to put pediatricians in prison if they provide medically necessary health care for the kids they serve."
The situation in Alabama, however, isn't that they aren't allowing pediatricians to save the "youths" lives if they need it.
Rather, the House of Representatives passed legislation yesterday that would make it a felony, punishable by up to 10 years in prison, for a doctor to prescribe puberty blockers or hormones or perform surgery to aid in the gender transition of people under age 19.
According to Psaki and the White House, that is "medically necessary health care for the kids they serve."
Psaki later stated that the DOJ and HHS have put Alabama lawmakers and other legislators on notice that such bills may violate the constitution and federal law.
According to the "every major medical association," sex reassignment surgery or puberty blockers or hormones for kids are "Best practice and potentially lifesaving."
"President Biden has committed both words and actions to fight for all Americans and will not hesitate to hold these states accountable," Psaki concluded.
Psaki Says Sex Reassignment Surgery, Puberty Blockers for Kids Is 'Best Practice,' States Preventing It Will Be Held Accountable pic.twitter.com/ZmboFDFIYx

— Daily Caller (@DailyCaller) April 7, 2022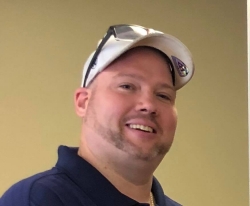 Latest posts by David Caron
(see all)