It was recently reported that the White House reopened a facility at the southern border, insisting it was a temporary measure necessitated by the pandemic to house up to 700 migrants ages 13 to 17.
When pressed about the situation today, White House Press Secretary Jen Psaki insisted, "This is not kids being kept in cages. This is a facility that is opened, that's going to follow the same standards as other HHS facilities."
The reporter pointed out that it was "the same facility that was open for a month in the Trump administration, summer 2019, that is when Joe Biden said, 'Under Trump, there have been horrifying scenes at the border of kids being kept in cages'."
He also referenced a quote from Kamala Harris at that time where she said, "Babies in cages is a human rights abuse being committed by the United States government."
"It is not a replication, it is certainly not, that is never our intention of replicating the immigration policies of the past administration, but we are in a circumstance where we are not going to expel unaccompanied minors at the border," Psaki continued.
Psaki added, "That would be inhumane. That is not what we are going to do here as an administration."
White House Press Secretary Jen Psaki defends the administration's creation and use of "migrant facilities for children" at the southern border:

"This is not kids being kept in cages."
pic.twitter.com/QCJndIYflq

— Alex Salvi (@alexsalvinews) February 23, 2021
U.S. House Rep Jim Jordan (R-OH) wondered, "They're not 'kids in cages' anymore. They're kids in 'migrant facilities.' What changed?"
They're not "kids in cages" anymore. They're kids in "migrant facilities."

What changed?

— Rep. Jim Jordan (@Jim_Jordan) February 23, 2021
From The Hill:
"To ensure the health and safety of these kids, [the Department of Health and Human Services] took steps to open an emergency facility to add capacity where these kids can be provided thee care they need before they are safely placed with families and sponsors," press secretary Jen Psaki said at a briefing with reporters. "So it's a temporary reopening during COVID-19, our intention is very much to close it, but we want to make sure we can follow COVID protocols."
"Our goal is for them to then be transferred to families or sponsors," Psaki said. "So, this is our effort to ensure that kids are not in close proximity and that we are abiding by the health and safety standards that the government has been set out."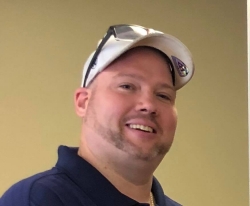 Latest posts by David Caron
(see all)