During a press briefing today, White House press secretary Jen Psaki refused to condemn U.S. House Rep Maxine Waters (D-CA) for her inciting comments over the weekend, only suggesting that President Joe Biden wants peaceful protests.
Psaki was asked if Biden would be "disappointed" by a not guilty verdict in former police officer Derek Chauvin's murder trial to which she responded that the president wouldn't speak to the jury's decision until they reach a verdict.
CNN's Kaitlan Collins noted that Psaki responded to that question. Collins then quoted Waters and asked, "Does the president agree with what she said about getting more confrontational?"
Psaki responded by with a long winded answer explaining Biden's position on protesting in general before finally addressing the question, while not providing a definitive yes or no.
"Well I can speak to the president's view. He has been very clear that he recognizes the issue of police violence against people of color, communities of color as one of great anguish and it's exhausting and quite emotional at times," Psaki began.
Psaki pointed out that Biden "met with the Floyd family last year" and that he has been "closely following the trial."
Biden "is committed to undoing this long-standing systemic problem," Psaki then insisted.
Psaki concluded by explaining that Biden's "view is also that exercising First Amendment rights and protesting injustice is the most American thing anyone can do, but as he also always says, protests must be peaceful. That's what he continues to call for and what he continues to believe is the right way to approach responding."
Biden's Press Secretary Jen Psaki refuses to condemn Democrat Congresswoman Maxine Waters' call "to get more confrontational"https://t.co/iJVLjpsjwD pic.twitter.com/KTQ0pnHyyM

— RNC Research (@RNCResearch) April 19, 2021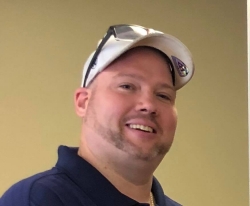 Latest posts by David Caron
(see all)