Planned Parenthood of Boise, Idaho is no longer in operation as of June 1st, 2022. The building which Planned Parenthood is now listed for sale with Keller Williams under Boise Guru.
It is possible that two "trigger laws" passed this last legislative session are what motivated the closure of the Boise Planned Parenthood, however, we cannot be sure of this. The office closed its doors quietly and is unclear about the news as its Facebook page still shows operational hours. If you call Planned Parenthood to inquire about that location as we did, they will tell you the office has closed as of June 1st.
In April, Malheur Enterprise exposed that Planned Parenthood rented an office in Ontario Oregon, which is one hours drive from Boise. Anne Udall, CEO for Planned Parenthood Columbia Willamette told Oregon Public Broadcasting on May 3rd that an article stating they were opening in Ontario "was a leak." It appears Planned Parenthood is preparing in case the Supreme Court overturns Roe Vs. Wade, which will enact Idaho's trigger laws.
Opinion Commentary:
I could hardly believe the news when I opened up my email this morning… Planned parenthood in Boise has officially closed, shuttered its doors, and ended all operations, my friend had sent. I was absolutely shocked… Could it really be true? This is the flagship of Planned Parenthood operations in Idaho. They have been around for decades, and everything abortion related flowed from their doors into the streets like a plague… After a fellow friend called them directly, we can now celebrate the truth- they are gone. They leave behind their Meridian and Twin Falls clinics, but in Boise, they no longer exist.
I still remember the first time I ever stepped foot on their property to pray for an end to abortion and the closing of this clinic. I remember the many days and nights after that, spanning several years. I have seen the continued prayer vigils and protests since then from others… with what seemed to no avail. I have always believed in the power of prayer, but sometimes it is easy to begin praying out of habit, and because it's "the thing to do", the belief that the proverbial Goliath will fall a frail belief at best. And yet, here we are.
The end of an era of death. The age of Planned Parenthood is on the verge of collapse, as an overturning of Roe, lurks just around the corner. A Boise Mayor whose campaign promises included support for the now defunct abortion mill; her promise turned void as she was unable to stop the inevitable, unable to withstand this move of God. Perhaps this is only the beginning of the end of her reign as well, a blow to her corrupt and unconstitutional policies.
This is one of the biggest victories we have seen in our community known as the Treasure Valley, and it should serve as both a reminder to us to NEVER give up – but also a warning to the agents of murder that their time is coming. May God continue to move in mercy as we seek to see an end to what I see as the American Holocaust at last.
After the leaked draft opinion from the Supreme Court in the Dobbs Vs. Jackson Women's Health Organization, Boise Mayor McLean shared her feelings on Facebook, which can be seen below. However, Mayor McLean has made no comments on the closure of Planned Parenthood in Boise thus far.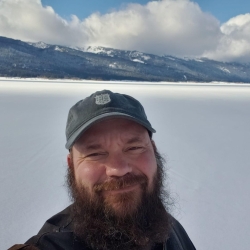 Latest posts by Randy Jackson
(see all)