After former President Trump criticized the U.S. Women's soccer team for failing to win the gold medal at the Tokyo Olympics, Megan Rapinoe, who Trump directly referenced, accused him of "rooting for people to do bad."
Trump, in his statement, didn't necessarily say that he wanted the team to fail to achieve their favored result, just that the reasons he believe they didn't.
Trump said in the message shared by his Save America PAC, "If our soccer team, headed by a radical group of Leftist Maniacs, wasn't woke, they would have won the Gold Medal instead of the Bronze. Woke means you lose, everything that is woke goes bad, and our soccer team certainly has."
"There were, however, a few Patriots standing. Unfortunately, they need more than that respecting our Country and National Anthem. They should replace the wokesters with Patriots and start winning again," Trump insisted.
Addressing Rapinoe directly, Trump added, "​The woman with the purple hair played terribly and spends too much time thinking about Radical Left politics and not doing her job!​"
When asked about Trump's comments after the team captured the bronze medal in a game that Rapinoe scored two goals, perhaps spurred by them, she confirmed that she had seen the statement.
Rapinoe reportedly let out a laugh and explained that she did not have much to say in response to the former president, whom Rapinoe has not been shy about criticizing in the past. 
"It's a real sad dig into an old bag. I'm just like, 'You're rooting for people to do bad?' Yikes," Rapinoe claimed.
Rapinoe hits back at Trump: "You're rooting for people to do bad?" https://t.co/TJ9tnKpmL0 pic.twitter.com/Kzi0Xx776f

— The Hill (@thehill) August 6, 2021
According to a recent New York Post article, Rapinoe's presence as a spokeswoman for Subway has become contentious among some franchisees.
From the New York Post:
The response has been mixed, according to franchisees. Late last month on a discussion forum hosted by the North American Association of Subway Franchisees, a Wisconsin store operator posted a picture of a hand-scrawled note from an irate customer taped to the front door of his shop.
"Boycott Subway until Subway fires the anti-American … Megan Rapinoe, the creep who kneels for our beloved National Anthem!" the note read.
"The ad should be pulled and done with," the franchisee wrote of the Rapinoe spot. "It gets tiring apologizing."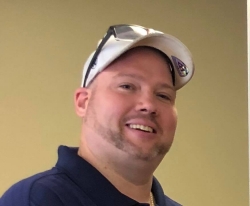 Latest posts by David Caron
(see all)