A recent report from Axios skewered Vice President Kamala Harris over recent turnover within her staff.
The report suggests that the turnover is due to "Burnout, better opportunities, and concern about being permanently branded a 'Harris person.'"
Chief spokesperson Symone Sanders announced on Wednesday that she was departing at the end of the month.
Sanders is a former CNN analyst and commentator who had also worked on Joe Biden's presidential campaign in 2020.
In mid-November, communications director Ashley Etienne, who previously served in the same role for House Speaker Nancy Pelosi (D-CA), abruptly resigned.
While the report noted that Harris' allies say she has a terrific chance to reset and downplay the early stumbles, top Biden officials are privately rolling their eyes at her team and want to see smoother, more effective leadership.
One anonymous Democratic strategist told Axios that the vice president needs "someone loyal, who can think methodically to best position Harris and to make sure everything she's doing is being maximized and communicated to a broad population and get her numbers up."
Another anonymous Democratic operative close to Harris' office suggested the departures add pressure to the vice president's chief of staff, Tina Flournoy, to avoid an internal collapse and external criticism.
That operative also claimed that "If we mess this up, it's going to set women back when it comes to running for higher office for years to come."
It seems unlikely, however, that there would be any correlation there, as Republicans have no qualms about running a woman in the vice president, or potentially even the presidential role, seeing as how they did so in 2008.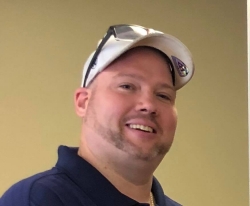 Latest posts by David Caron
(see all)