Republican Georgia House Rep. Doug Collins, who is a member of the Judiciary Committee, unveiled the previously reported on resolution to remove Nancy Pelosi as the House Speaker.
In a tweet, Collins said, "Nancy Pelosi's unwillingness to abide by the Constitution, combined with her recent actions, call into question her mental fitness."
"That's why Arizona House Rep. Andy Biggs and I introduced a resolution pushing for the House to demand her removal from the line of succession," he added.
In an additional tweet, Collins also thanked Representatives Paul Gosar, Jody Hice, Ted Budd, and Jeff Duncan for their support.
Thank you for your support, @RepGosar, @CongressmanHice, @RepTedBudd, and @RepJeffDuncan.

— Rep. Doug Collins (@RepDougCollins) October 16, 2020
It was also reported today that Pelosi and President Trump haven't spoken to each other since October of last year.
According to the report, the last time the pair had an extended conversation was at a White House meeting on October 16, 2019 that included discussions about the president's move to withdraw U.S. troops from northern Syria.
Pelosi told MSNBC's Craig Melvin during a September interview, "Quite frankly, my experience with the President is it hasn't been on the level. You know, he'll say something, then it doesn't really happen. So, in the interest of time, we'll work with who he sends over to – if he has their – if they have his confidence, then we'll work with them on these issues."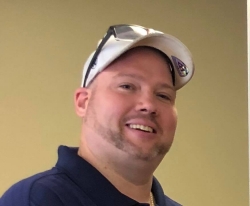 Latest posts by David Caron
(see all)