Retiring U.S. House Rep Cheri Bustos (D-IL) allegedly argued with at least one other unnamed Democrat House Rep over the party's stance on police on Jan. 6, 2021 while in the U.S. Capitol.
The back and forth occurred according to reporting included in a forthcoming book from the New York Times reporters Jonathan Martin and Alex Burns, "This Will Not Pass: Trump, Biden, and the Battle for America's Future."
 Bustos told a group of colleagues in the room that she believed the day served as a lesson about the importance of police.
"They just saved our lives," Bustos reportedly said at the time, which reportedly took her Democratic colleagues aback.
An unnamed fellow Democratic lawmakers showed her a video that appeared to show the rioters passing by them unimpeded and pushed back on the notion that police were instrumental in their survival, according to Bustos
The lawmaker asked Bustos, "Look at this video — you still want to defend the police?"
Bustos was prompted to text the same clip to her husband Gerry, the Rock Island County Sheriff, who told her that the police were clearly overrun.
Gerry told her, "Their own lives are in danger."
Bustos spokeswoman Heather Sager did not dispute the reported interaction when reached for comment on the matter.
In a statement, Sager told Business Insider, "The Capitol Police saved Congresswoman Bustos' life and the lives of her colleagues during the Jan. 6 insurrection."
"Five of those officers are now dead; 150 were injured — attacked with baseball bats, lead pipes, bricks and flag poles. You bet the Congresswoman is grateful for their heroic actions and supports them," Sager insisted.
Bustos announced in April 2021 that she would not seek re-election after winning previously by 4%, in what Republicans called a sign that she didn't believe at the time that Democrats would hold the House.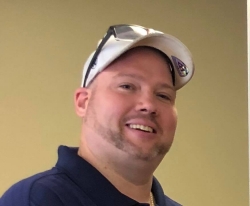 Latest posts by David Caron
(see all)